Welcome to Southern Sisters Bakers!
My family has been in business in Charleston, SC for over twenty years. We began making Benne Wafers and other delicious treats in the 80's. We have maintained a commitment to our community to serve only all natural baked goods with no hydrogenated oils, trans fat, corn syrup, or chemical fillers like all of our competitors. Check out our History Page for more information regarding our "CLEAN" Baking Methods.

We have been in business since 1986, but my family has been in business since 1927 and we pride ourselves on providing customers with the best-quality products and personal service. You can order from us using our online catalog, order over the phone, or visit either our Summerville or Charleston retail locations. Check out our "About Us" page for locations and hours of operations.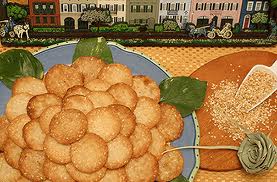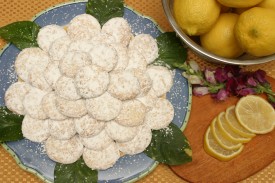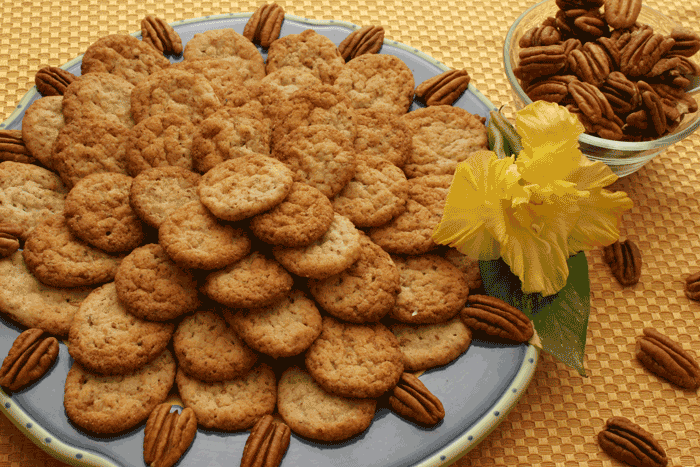 Many others claim to have the original Benne Wafer Recipe, but don't be fooled. Our Benne's are not like the mass-produces cookies you find at the Grocery Store, they are delicate and their flavor is unsurpassed.
We have been making Charleston Lemon Coolers for almost 15 years and it is our most popular aside from the Benne Wafer. If you like lemons you'll love the Charleston Lemon Cooler, an incredibly thin lemon cookie topped with cool lemon zest to add a zing. They are popular for Bridal Showers and Weddings as well as baby showers, Tea Parties, and Luncheons.
The Charleston Pecan Tea Cookie is a delectable treat that is great for pecan lovers. It is thin and crisp with a buttery pecan texture, just like Grandma's Pecan Sandie's. As always it is all natural and made with fresh ground Pecans. It can be served with Coffee, Tea, or alone as a desert. All of our cookies are great for Tea parties, Brunch, Wedding/Baby Showers, or any Party or Get-together.
Contact Southern Sisters Bakery 
140 Hemphill Ct. Summerville, SC | 843-801-COOK | southernsistersbakery@yahoo.com